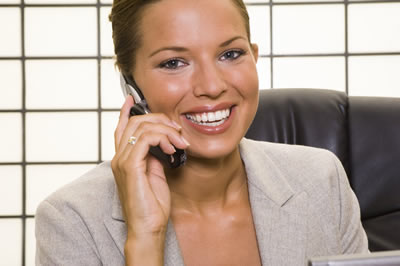 Since copy (the written part of any advertising, marketing and promotional material) is truly the secret to sales success and REALLY connecting with your clients – it's important to ensure you're including ALL of the key elements.
Once you craft your engaging headline, create an enticing subhead, clearly show your customers or prospect the "What's In It For Me" factor, you get to the heart of your business by telling your story and you make an offer there's only one thing left to do. "ASK".
One of the best pieces of advice I can offer when creating copy is to always include an offer or invitation, otherwise known as a call to action. Just because you've presented an offer doesn't mean people will be compelled to take the next step. It's important to ask them to take a specific action. If you don't have a clear path to the next step you run the risk of losing any engagement you've established thus far.
What do you want your customers to do? Don't assume they'll come to your website or storefront just because you've told them you're there. Results driven advertising, marketing and promotions take more planning and effort than an "If I build it they will come" approach.
Give your prospects and customers a reason to support your business. Invite them in to your storefront, request they visit your website and be sure to ask them to take action by giving them a compelling reason to do so.
What are you "asking" your clients and prospects to do? Advertisements designed to build top of the mind awareness without any clear call to action are called institutional ads. If you have an unlimited budget this can be effective. I'm simply making a case for the use of direct response tactics in all of your marketing efforts. Direct response ads get better results. They promote action, engage and motivate building relationships (generally in the form of sales). Plus there tends to be a much larger return on investment when you incorporate direct marketing and actually "ASK" prospects to act.
Isn't that what marketing is really all about?
Take a moment to consider the types of marketing or advertisements you personally respond to. If you see an ad on television that is unclear do you immediately gravitate toward the brand being featured? Probably not. When you see an ad with a specific offer, perhaps a solution to a problem you've been experiencing or an item that fills a need you have right now you're more likely to take action.
Ask your audience to take action. What are you asking your customers to do? Are they taking action? Are sales increasing? Share your thoughts here.
Want more marketing and copywriting tips? Join the Write On Creative Community and claim your FREE Copywriting Action Plan – click here.
[pinit]